CARLSBERG BREWERY MALAYSIA BERHAD
Business Summary
Carlsberg Brewery Malaysia Berhad (KLSE: CARLSBG) is an alcoholic beverage brewer, with strong market presence in Asia, predominantly in Malaysia and Singapore. It is one of the 2 breweries operating and listed on the main board of Bursa Malaysia.
Carlsberg Bhd's main business is in the manufacturing and marketing of alcoholic beverages under the Carlsberg Brand. They are the authorised brewery to also produce key beer brands that do not have any manufacturing facilities in Malaysia.
On top of that, Carlsberg Bhd also owns a 25% in Lion Brewery (Ceylon) PLC, a Sri Lanka based brewery.
Update 10.08.2020
Dividends (5/5): ⭐ ⭐ ⭐ ⭐ ⭐
Value (2/5): ⭐ ⭐
Financials (5/5): ⭐ ⭐ ⭐ ⭐ ⭐
Growth (4/5): ⭐ ⭐ ⭐ ⭐
Business (4/5): ⭐ ⭐ ⭐ ⭐
Reference: (i) MyKayaPlus Metrics Definition (ii) MyKayaPlus Metric Evaluation Scale
---
Brands & Portfolio
Carlsberg Bhd manufactures a myriad of beer brands. Their flagship beer brand is the Carlsberg Pilsner. It has also launched a few iterations of it, like Smooth Draught. It's cider brand Somersby is also one of the most well receptive cider brands in Malaysia and Singapore. It also has brands like Royal Stout and Connor's Stout in the stout segment.
It is also the key distributor for imported brands like Corona Extra and Asahi.
2019 Geographical Statistics
| | | |
| --- | --- | --- |
| Countries & Region | Operating Revenue | Profit Before Tax |
| Malaysia | 70% | 73% |
| Singapore | 28% | 27% |
| Others | 2% | 0% |
Although operating and making a presence in both Malaysia and Singapore, Malaysia contributes close to 70% and 73% of Carlsberg Bhd's operating revenue and profits respectively.
Contribution from Lion Brewery in FY 2019 is at RM 16.29 million.
Management & Major Shareholders
Carlsberg Bhd welcomed aboard Mr Stefano Clini, last year as its new Managing Director. Mr Stefano Clini is no stranger to the South East Asia sin industry. Prior to his current position, he was Managing Director of Carlsberg Vietnam Breweries Ltd from 2017 to 2019. His earlier stint was as the Managing Director of British American Tobacco Berhad, from 2013 till 2016.
Mr Lim Chee Keat serves as the current Chief Financial Officer of Carlsberg Bhd. He took over the CFO position from Mr Liew Yoong Fah, who was redesignated to be the Government Affairs and Duty-Free Director.
Mr Gary Tan is one of the long-serving directors that has grown together with the company. Ms Carline Moreau and Mr Peter Wachenschwanz, the marketing director and Senior Supply Chain Director, are also long-serving employees within the Carlsberg Group.
All in all, the management team have plenty of experiences managing a fast-moving consumer group (FMCG) company, especially the brewery business in the Malaysian landscape.
Carlsberg Bhd saw a change of managing directors during 2019. Mr Theodoros Akiskalos took over from Mr Lars Lehmann but left within 6 months. Mr Stefano Clini was roped in to be the current Managing Director.
The total remuneration here is a one-off increase during a fiscal year where Carlsberg Bhd had to pay out salaries and benefits to 3 directors due to the changes. All in all, the top 5 senior management remuneration is estimated to be around RM 8.1 million, which is just 0.36% of Carlsberg Bhd's FY2019 revenue.
Carlsberg Berhad's biggest shareholder is Carlsberg Breweries A/S, the Danish listed Carlsberg Group. Other key shareholders include the insurance and fund houses like Great Eastern Berhad, AIA Berhad and Vanguard.
Financial Performance
Carlsberg Bhd has been locking in increasing turnover year over year. Profits have also been increasing steadily in tandem with revenue growth. Of course, the growth for FY 2020 might see their growth momentum coming to a stop due to the COVID-19. During the peak of the pandemic in Malaysia, Carlsberg Berhad's brewery stopped operation due to the Movement Control Order by the Malaysian Government.
Return on Equity has also trended up significantly as the Company had been generous in paying out almost 100% of its earnings as dividends. As earnings continue to grow on top of a fixed equity amount, the ROE trend exhibits an unusual trend, which is at 186% as of FY 2019. Return on Assets is also trending higher, at 48% as of FY2019.
Balance Sheet
| | | | | |
| --- | --- | --- | --- | --- |
| Year | Assets (RM'000) | Liabilities (RM'000) | Equities (RM'000) | Current Ratio |
| 2019 | 679,379 | 522,671 | 156,708 | 0.74 |
| 2018 | 682,523 | 501,526 | 180,997 | 0.84 |
| 2017 | 651,425 | 338,959 | 299,018 | 1.26 |
| 2016 | 661,522 | 331,475 | 321,689 | 1.30 |
| 2015 | 661,765 | 319,177 | 335,575 | 1.34 |
As of 2019, Carlsberg Bhd has assets worth RM 679 million, with Liabilities of RM 523 million and Equities at RM 157 million. Total assets reduced due to lesser cash and equivalents on hand. The lesser recoverable tax also contributed to lower current assets. Equities also have been on a reducing trend as most part of its retained earnings have been distributed as dividends to shareholders.
Operating Cash Flow & Dividend Paid Out
Source: Carlsberg Brewery Malaysia Berhad Annual Report
Not only Carlsberg Bhd registered more sales. The cash generated from their main operating business, which is the manufacturing and selling of alcoholic beverages are also on an increasing trend. As profits soared higher, so does the dividend paid out. From here we can ascertain Carlsberg Bhd is a company that rewards shareholders with dividends that tag along with the company's profit.
Price
MyKayaPlus Verdict
Carlsberg Bhd launched a strategic road map dubbed the SAIL'22, launched in Mar'2016. The initiative is divided into 4 categories – Strengthen Core, Position for Growth, supported by a Winning Culture, with the objective of Delivering Value to Shareholders.
Under the 4th year under the SAIL'22 initiative, Carlsberg Bhd has shown the company is on track, with share prices increased by around 100% and dividends per share increased by roughly RM0.20 per share. Looking back at our data, we can't help but also notice that revenue, profit, ROE all took a sharp rise ever since SAIL'22 commenced.
Carlsberg Bhd shows consistent growth of revenue and profits. Being one of the only two breweries that operate and manufacture alcoholic beverages in Malaysia, they enjoy a very superior business advantage as imported beers are usually much more expensive due to the high import tariffs Malaysia levies upon. Carlsberg Bhd manages to grow its revenue by increasing local sales and also exports to Asian countries like Singapore and Hong Kong.
The brewery business is considered a niche part of the Fast Moving Consumer Goods (FMCG). Carlsberg Bhd not only manufactures quality products, but they also put in a lot of initiatives in cost-cutting measures to deliver more profits. Steep import tariffs remain a strong barrier of entry for imported beers for both Carlsberg Brewery Malaysia Berhad and Heineken Malaysia Berhad to grow and coexist together.
With excellent historical results and dividends to reward its shareholders, plus it is still growing the business, Carlsberg Bhd will definitely be a good stock to keep an eye on. Plus, they also launch their 0% alcohol beer to the Malaysia and Singapore market as well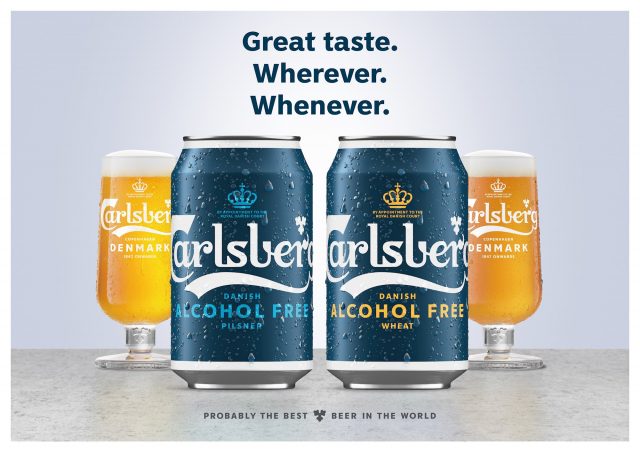 Our thesis for Carlsberg remains the same as per last year. Barring unforeseen fundamental changes in landscape and regulations, Carlsberg Bhd will be one of those boring but surely growing companies.
DISCLAIMER
The information available in this article/report/analysis is for sharing and education purposes only. This is neither a recommendation to purchase or sell any of the shares, securities or other instruments mentioned; nor can it be treated as professional advice to buy, sell or take a position in any shares, securities or other instruments. If you need specific investment advice, please consult the relevant professional investment advice and/or for study or research only.
No warranty is made with respect to the accuracy, adequacy, reliability, suitability, applicability, or completeness of the information contained. The author disclaims any reward or responsibility for any gains or losses arising from direct and indirect use & application of any contents of the article/report/written material