Business Summary
Apple Inc. (NASDAQ: AAPL) is a company that many of us are familiar with. But what we might not be familiar with, is how the company has always turn out to be a trendsetter.
Surprisingly, Apple Inc.'s first product is a CPU under the name Apple 1. The founders, Steve Job, Steve Wozniak and Ronald Wayne sold most of their stuff to get enough money for Wozniak to handbuild their first product.
Apple was incorporated as Apple Computer, Inc. in 1977 by Jobs and Wozniak. Ronald Wayne left the duo even before the company's incorporation. For years the company has been a CPU centric company, producing and designing computers. Even when the company got listed in 1980, it was a company known for making the Macintosh. It was not until the year 2007, 30 years after the incorporation, that Apple Computers pivoted into iPhones. Hence, we get to the current Apple that we are more familiar with today.
Last update: 15.11.2020
Dividends (2/5): ⭐ ⭐
Value (3/5): ⭐ ⭐ ⭐
Financials (4/5): ⭐ ⭐ ⭐ ⭐
Growth (3/5): ⭐ ⭐ ⭐
Business (4/5): ⭐ ⭐ ⭐ ⭐
Reference: (i) MyKayaPlus Metrics Definition (ii) MyKayaPlus Metric Evaluation Scale
Apple's Business As Of Today
Today, Apple is not just a computer or phone maker. It is a tech company with multiple business streams. Coincidentally, most if not all of its business form a synergistic ecosystem. With strong synergistic business verticals, only then the company can continue to innovate and pivot.
Apple Inc. designs, manufactures and markets smartphones, personal computers, tablets, wearables and accessories, and sells a variety of related services.
Business Vertical 1: Hardware Products
iPhone
iPhone® is Apple's line of smartphones based on its iOS operating system. As it is a key product, Apple has been consistently reinventing and innovating its phone models. Due to that, Apple can launch new models and variant every year. As of the year 2020, Apple is launching the iPhone 12 and its subvariants.
Mac
Mac® is Apple's line of personal computers based on its macOS® operating system. Apple's line of personal computers under the Mac line includes desktops and also personal laptops.
iPad
iPad® is Apple's line of multi-purpose tablets based on its iPadOS® operating system. The iPad tablet is the intermediate between a phone and a personal computer, which offers users an alternative device to work on the go due to the weight but also the functions.
Wearables, Home and Accessories
This is perhaps Apple's latest line of products that could grow the company further. After setting the benchmark for what defines a good smartphone, Apple has seen plenty of competitors in the segments. These days, the smartphone market slowly becomes more saturated with new entrants. Wearables, home and accessories look like the next growth frontier for Apple.
Apple always has a knack of producing quality products that end up being a trendsetter. First iPhones. Then iPads. Now, it's all about the latest AirPods, Apple's wireless earbuds, Magsafe, Apple's latest wireless charger and the swanky Apple Watch.
Business Vertical 2: Services
Advertising & Apple Care
Since Apple devices run on Apple's OS, it does provide Apple with a platform to also earn a part of its revenue via advertising. The Apple Store and Search Ads are examples where Apple earns advertising spaces.
AppleCare offers Apple users peace of mind, ensuring priority in technical services and support. This includes repair and replacement services.
Apple One: Digital Content, Cloud and Payment Services
Perhaps yet another growth frontier for Apple Inc. as well. Apple now offers subscription services for gaming, movies and also cloud services. Apple device users will automatically be the target group for Apple to continue to market their products and services. Hence, this will further entrench Apple's importance in a user's life.
Management And Major Shareholders
Many people would be aware that Steve Jobs is the face of Apple Inc. And rightly so too. Steve Jobs set the tone and direction of Apple Inc. as a company. But none can deny the importance of Steve Wozniak as well. And today, years after Steve Jobs passed on, the face of Apple falls onto the shoulder of Tim Cook. Serving as the current CEO, Tim is leading Apple towards a time where competition is much fiercer compared to back then.
Under a team of talented executives, Apple manages to continue to innovate and redefine consumer tech. Eddy Cue, Senior VP of Internet Software and Services, manages to make iTunes and the Apple Store as one of the leading initiatives to strengthen Apple's software services. John Gianandrea, on the other hand, focuses on Apple's AI and machine learning.
Apart from great OS, AI and software, what Apple also prides itself is the hardware. And hardware innovation is one of the key focus for Apple in the coming years. Johny Srouji, Apple's Senior VP for Hardware Engineering, leads an innovative team of silicon and technology engineers. This team is overseeing breakthrough in custom silicon and hardware technologies including batteries, application processors, storage controllers, sensors silicon, display silicon and other chipsets across Apple's entire product line.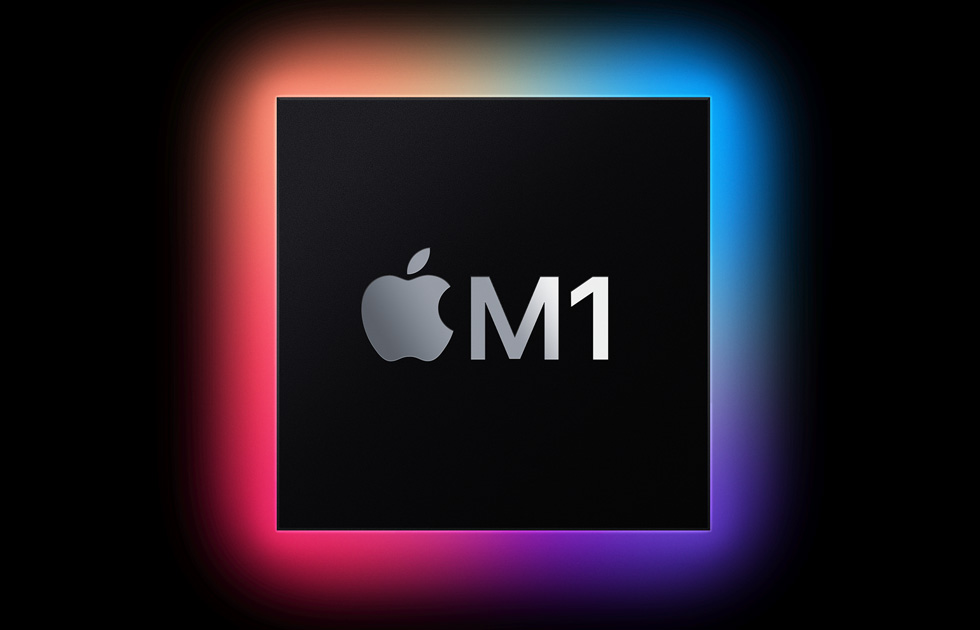 The top shareholders of Apple Inc. are the Vanguard Group, Inc., Berkshire Hathaway, Inc. and other huge fund houses.
Financial Performance
Even though of its size, Apple is still a growing company. Revenue is still growing higher year on year. Profits, on the other hand, have been quite flat for the past 10 years. As tech enthusiasts are aware, the smartphone competition is getting fierce as ever. But that does not mean all is lost for the world's most valuable tech company. Sensing a threat, Apple looks into other products and services to stay relevant in the competitive tech hardware sphere.
The iPhone contributes up to 50% of Apple's FY 2019 sales. In second place in terms of contributions is the Services category, which captures a 16% growth Y-o-Y. In third is also another exciting segment which is the Wearables, Home and Accessories. The Mac and iPad also encounter promising growth in their revenue against last year's figures.
The Americas still contributes to the majority of Apple's geographical reliance. Second in place is Europe with a 25% contribution. Greater China contributes to almost 50% of total revenue from Asia.
Apple's Return on Equity is also on an impressive increase, hitting 87.87% as of FY 2020. Return on Assets is at 17.73%, within the tolerances trend for the past 5 years. By comparing both ROE and ROA trend, it suggests that Apple is slowly relying more on debt to run its businesses.
Balance Sheet
| | | | | |
| --- | --- | --- | --- | --- |
| Year | Assets (USD'million) | Liabilities (USD'million) | Equities (USD'million) | Current Ratio |
| 2020 | 323,888 | 258,549 | 65,339 | 1.36 |
| 2019 | 338,516 | 248,028 | 90,488 | 1.54 |
| 2018 | 365,725 | 258,578 | 107,147 | 1.13 |
| 2017 | 375,319 | 241,272 | 134,047 | 1.28 |
| 2016 | 321,686 | 193,437 | 128,249 | 1.35 |
For a company that is still growing like Apple, it is surprising to see its total assets not growing in tandem. On the other hand, the increase in liabilities and marketable securities further proofs that Apple Inc. is slowly leveraging its business operations with debt. Profits are then used to pay out dividends and undergo share buybacks, which also decreases the equities portion. However, retail investors should not be too alarmed as the current ratio trend suggests that Apple is managing its cash flow quite well.
Cash Flow Activities
Apple's operating cash flow is stable and shows uptick trend. However, for the past 5 years, it has been relatively flat. Starting in the year 2018, cash used for financing activities have been relatively higher versus the past 7 years. Apple has been doing significantly higher share buybacks in these 3 years. Proceeds from the maturity or sales of marketable securities have been used to do share buybacks in these latest 3 years.
Price
MyKayaPlus Verdict
Apple is still very much relevant and growth company. But comparatively, it is already considered a matured and huge company with a stable and predictable business. It continues to innovate and venturing into new segments out of smartphones while maintaining its status as the world's most valuable tech company.

But the valuation does not come cheap. Apple is trading at close to 36x of Price To Earnings ratio as of the time of writing. Given its flattish net profit for the past few years, share prices have gone up due to improving earnings per share contributed by its share buyback.
Apple's future is still very much positive, but it would take time for investors to see how their initiatives to venture in chip designing improve their business in the future.
Are you an Apple device lover? Would you buy and invest into Apple Inc.? Let us know in the comments section!
DISCLAIMER
The information available in this article/report/analysis is for sharing and education purposes only. This is neither a recommendation to purchase or sell any of the shares, securities or other instruments mentioned; nor can it be treated as professional advice to buy, sell or take a position in any shares, securities or other instruments. If you need specific investment advice, please consult the relevant professional investment advice and/or for study or research only.
No warranty is made with respect to the accuracy, adequacy, reliability, suitability, applicability, or completeness of the information contained. The author disclaims any reward or responsibility for any gains or losses arising from direct and indirect use & application of any contents of the article/report/written material