KUAISHOU TECHNOLOGY IPO Prospectus Deep Dive
Kuaishou Technology (快手科技) is a video creation and streaming mobile application that has a huge userbase in China. It is one of the up and coming social media apps that is skewed towards short videos and also live streaming.
Kuaishou might not be as well known as TikTok or Douyin (抖音)by Bytedance Ltd., but it's forming actually dates back to March year 2011. In comparison, TikTok and Douyin actually launched in the year 2016. Due to Bytedance's strategy to focus internationally, TikTok was created as the international version of Douyin, while Kuaishou remains very China-centric as of today.
The company started off as "GIF Kuaishou", a mobile app to make and share GIF images. Only in November 2012, it ventured into short video creation and streaming platform. As its userbase and content creators increases, it slowly pivots into an eCommerce platform as well.
The Business
Social media companies all eventually end up becoming part of the eCommerce and online advertising ecosystem. From Facebook Inc. to Alphabet Inc. (Google and YouTube), Kuaishou is also an upcoming tech company with an edge in eCommerce and online advertising.
Its video streaming platform provides user and viewers entertainment, learning, content creation and social interaction. Users can also opt to become a content creator. To ensure quality content, Kuaishou also does provide opportunities and tools to budding and promising content creators.
For businesses, Kuaishou provides online marketing solutions and an eCommerce marketplace that help them reach and engage their target customers. Businesses can either create a short video or live streaming content as an advertisement or use Kuaishou as a distribution channel for various products and services.
As Kuaishou rapidly grows its userbase and content creators, it can eventually monetize on more aspects and verticals. Their Daily Active Users (DAUs) spent on average 85 minutes on the app and accessing the app more than 10 times a day.
Kuaishou's revenue is primarily through the sale of virtual items, provision of various forms of online marketing services, and commissions from e-commerce sales on their platform.
Kuaishou's short video app is integrated with JD.com (京东) and Pinduoduo (拼多多)to boost its e-commerce capabilities, allowing users to sell goods to each other. It also lets users demonstrate products listed on these sites, via a channel called Kuaishou Small Store.
The Key Individuals of Kuaishou
Kuaishou was jointly founded by Su Hua and Cheng Yi Xiao. Both have their respective backgrounds and experiences in the tech scene. Currently, Cheng Yi Xiao serves as Chief Product Officer while Su Hua is the Chief Executive Officer.
Su Hua's experiences included stints with Google China and Baidu Inc.. Cheng Yi Xiao was a software engineer with Hewlett-Packard and Renren Inc.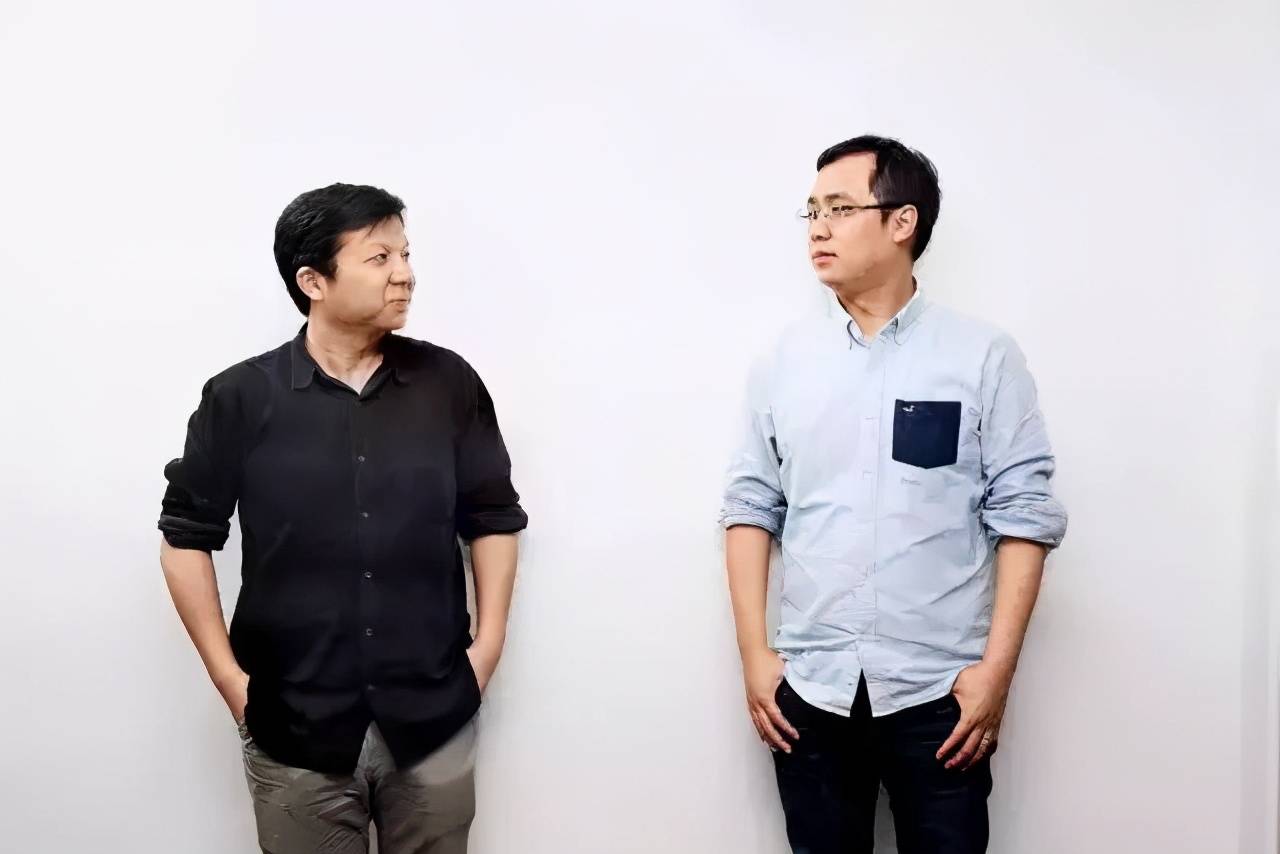 Increasing screen time on applications
Social media companies have the power to keep us glued to our mobile phone screen. This becomes more effective when streaming contents and eCommerce are integrated into a platform. Kuaishou's app has seen increasing Daily Active Users (DAU) and Monthly Active Users (MAU).
On top of increasing active users, Kuaishou is also reporting a higher average daily time spent per DAU. As more and more users get glued to consuming content from Kuaishou, not only does it increases its userbase. It also will convince more content producers to make a presence and a channel on Kuaishou's app.
The Financials
Kuaishou's revenue is nothing short of stellar. Its latest trailing 6-month revenue currently sits at RMB 25 billion, up from RMB 17 billion the six months from preceding FY 2019. On an annual growth basis, it grew from a mere RMB 8 billion in FY 2017 up to RMB 39 billion in FY 2019. Even if Kuaishou grows its FY 2020 revenue to RMB 50 billion, which is at the same rate of its latest 6 months, it would still be sitting on a 28% growth YoY.
Due to the highly competitive streaming scene in China, growth and market share is the utmost importance. The company has been burning through cash for research & development and also sales and marketing expenses. As of latest 6-months of FY 2020, the loss escalated to RMB 68.8 billion.
Livestreaming is the main contributor to Kuaishou's overall revenue. A contribution of RMB 31 billion means live streaming consists of 80% of Kuaishou's overall revenue as of FY 2019. But as of the latest 6 months ended FY 2020, the contribution dropped down to 69%, due to more rapid growth of the online marketing services segment.
The live streaming segment growth has somehow slowed down relatively from 2019 to 2020 versus from 2018 to 2019. But it is definitely more reassuring to see that Kuaishou is not only relying on live stream but also putting more effort into its online marketing services as a strong second pillar.
Cost of Revenue
Taking a leaf out of many social media and video streaming companies, Kuaishou remunerates its content creators to encourage more content creation. Content will then drive in more users and audience, and userbase would then encourage more content creators to set up their channels as profiles.
Revenue sharing to streamers is the biggest cost of revenue. But it is a fundamental cost of revenue for Kuaishou to continue growing its active users. Other costs such as paymen processing, depreciation and ammortization too is on an increasing trend these costs increase naturally as business grows.
The Prospects
Kuaishou is one of the top two most active short video apps in China. And with the market big enough for more players to coexists, the next trend setter social media app might just boils down to Douyin and Kuaishou. Short videos are highly addictive, and has proven able to increase user screen time while also monetizing the content for eCommerce.
Kuaishou also has a few aces up its sleeves. Apart from Douyin or TikTok which can only be accessed via app downloads on mobile phones, Kuaishou is accessible via a web browser.
Kuaishou also offers online streaming for gaming. It functions the same as Twitch. Streamers can either perform or play games, and audiences can buy gifts as support to their content creators.
The Threats
China internet apps are notoriously competitive. Kuaishou is the first mover into short video but saw Douyin overpass it as the leading app now in China. Not only that, TikTok, the international version of Douyin also spread its wings to the international stage way before Kuaishou. Whether it choses to focus in Mainland China or to also go abroad, Bytedance would be its toughest competitor.
Moving into its online live streaming, there are also plenty of players in this field as well. Bilibili (NASDAQ: BILI), Huya (NYSE: HUYA), Douyu (NASDAQ: DOYU), Chushou, and Panda TV also strong contenders in the live streaming segment. This is totally different from the Western internet and streaming channels, where Twitch and YouTube both have their niche and stronghold grounds.
Valuation
Kuaishou is angling for a valuation of US$50 billion. That puts it way ahead of valuation versus electric car maker Xiaopeng Inc. (NYSE: XPEV) which has a market cap of USD$ 40 billion. It also vaults over Bilibili's market cap of USD$ 46.2 billion.
It is definitely no a cheap valuation based on the price tag. But investors who are bullish in its growth might find the valuation palatable.
MyKayaPlus Verdict
Kuaishou is definitely a high growth company that is shaping China's trend in internet and streaming content. Having strong backing from Tencent Holdings Limited and integration with WeChat has helped it grow its userbase and maintain top two spots currently in China's short video apps.
The move to enter eCommerce and also providing live streaming shows that it is possible to shape China's social media consumption trend. Plus dipping its toes into multiple streaming channels means Kuaishou is present for every potential opportunity.
But it is still nowhere close to the leader position in all of its segments. Lagging behind Douyin in short videos, far behind Douyu and Huya in-game streaming, does put it in a risky position to grow. ECommerce too will be challenging as they will go head to head against Alibaba Group Holding Limited (HKEX:9988) and JD.com (NASDAQ: JD).
Unless Kuaishou can at least maintain or surpass its current position in the short video streaming segment, the level of competition would definitely spell out higher risks to retail investors looking for a bullish thesis for Kuaishou.
DISCLAIMER
The information available in this article/report/analysis is for sharing and education purposes only. This is neither a recommendation to purchase or sell any of the shares, securities or other instruments mentioned; nor can it be treated as professional advice to buy, sell or take a position in any shares, securities or other instruments. If you need specific investment advice, please consult the relevant professional investment advice and/or for study or research only.
No warranty is made with respect to the accuracy, adequacy, reliability, suitability, applicability, or completeness of the information contained. The author disclaims any reward or responsibility for any gains or losses arising from direct and indirect use & application of any contents of the article/report/written material