The Walt Disney Company: 9 Facts You Should Know
The Walt Disney Company (NYSE: DIS) is a world famous entertainment and media conglomerate. It has set the world abuzz with its recent Disney+ subscription.
Being a listed company means that retail investors like you and me can own a piece of this business. But, what should we know about The Walt Disney Company before we even consider investing in it?
1. They Own Most of The Successful Media Trademarks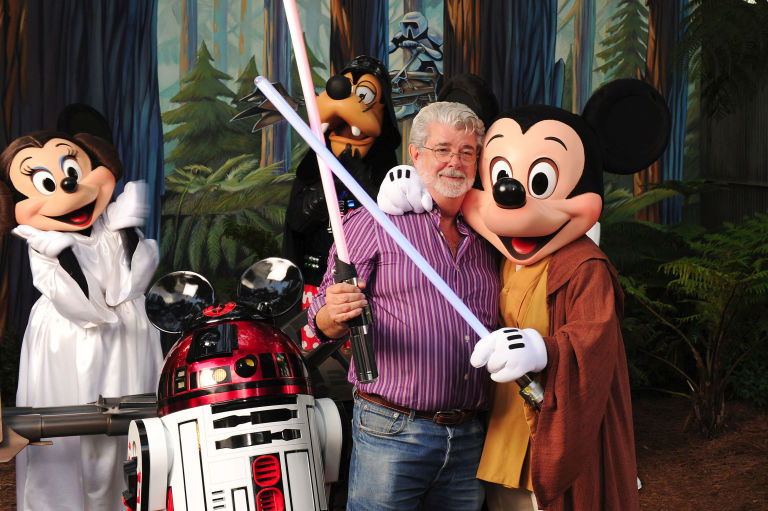 Disney is an entertainment goliath. Hence, the essential ingredient of becoming a media giant is to have successful media trademarks that can continue to be created into contents.
Examples of these contents can come in many forms, ranging from movies, games, and even merchandise.
As of 2021, the top media franchises includes names like Pokémon, Hello Kitty, Winnie the Pooh, Mickey Mouse & Friends & Star Wars. Out of the top five, Disney owns 3 of them.
2. There Are Currently 6 Disneylands Around The World
Most of us dream of an actual fairytale coming to life after having Disney as a part of our childhood. And Disneyland is where all of the characters come to life!
As of now, they are currently 6 Disneylands around the world. There are 2 in the United States of America, 1 in Paris, France. The remaining 3 Disneylands are in Asia, namely in Shanghai. China; Hong Kong and Tokyo, Japan.
Each Disneyland has its own theme and design, hence any hardcore Disney fan would try to check off each Disneyland from their bucket list.
3. Walt Disney Owns Marvel Entertainment
Marvel Entertainment has always been one of the most successful entertainment companies which have a slew of successful comics and characters.
The company has had quite an exciting history since its founding in 1986 (as Marvel Entertainment Group, Inc.). The company went public in 1991 but filed for bankruptcy in 1996.
In the year 2009, The Walt Disney Company announced a deal to acquire Marvel Entertainment for $4 billion, with Marvel shareholders to receive $30 and approximately 0.745 Disney shares for each share of Marvel they own. Since then, Marvel Entertainment became a wholly subsidiary of Walt Disney.
That became a turning point for both Disney and Marvel, as the Marvel Cinematic Universe has spawn a successful series of movies and contents.
4. Walt Disney Owns Pixar Studios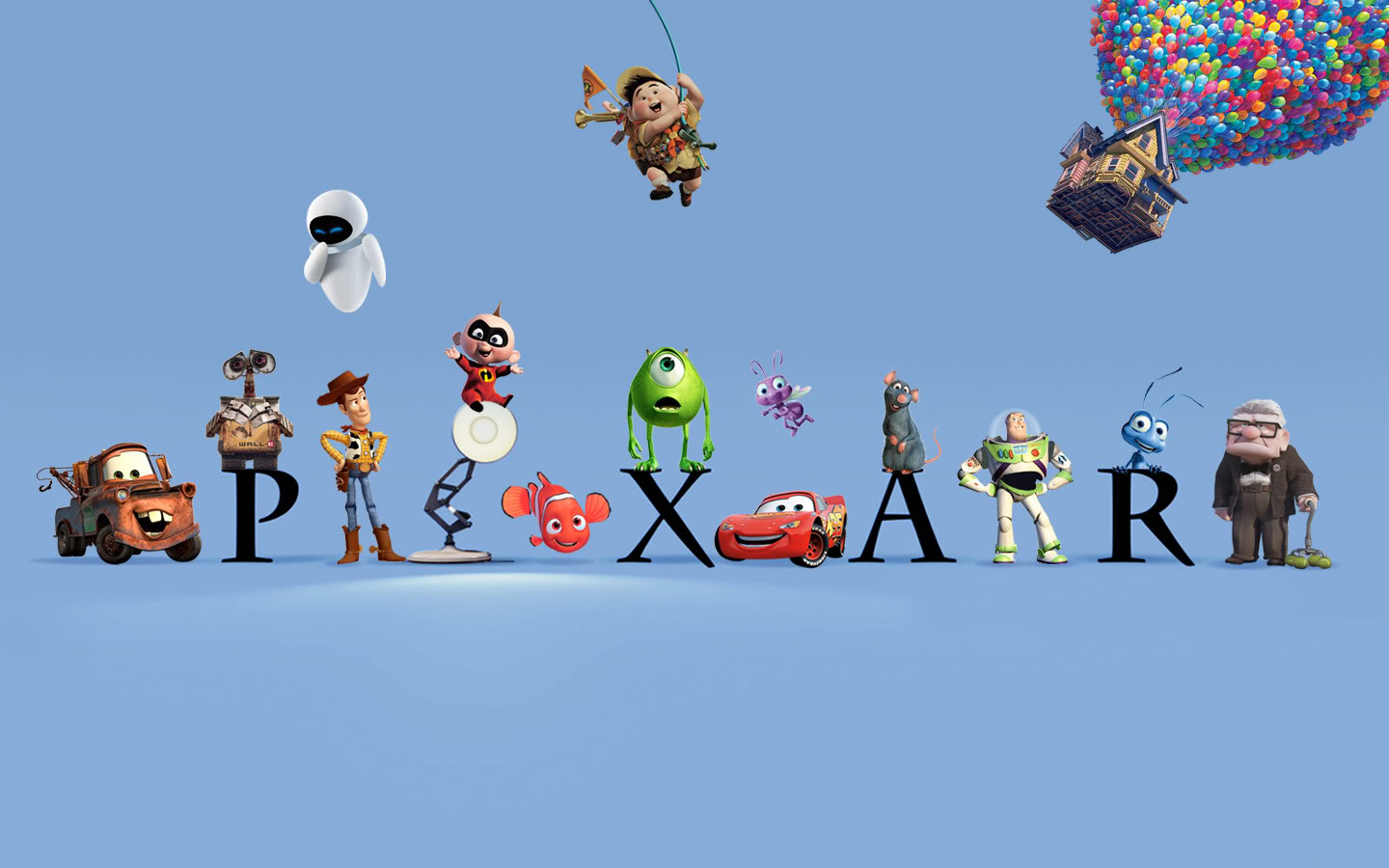 Another gem that Disney owns is Pixar Animation Studios. In fact, Pixar studios is one of the forerunning animation studios to create some of Disney's most well-loved franchises. Characters from Toy Story, Cars, Up and Ratatouille are some of the great examples.
5. Disney Acquired 21st Century Fox with The X-Men Film Rights
After successfully acquiring 21st Century Fox, Marvel Entertainement finally gotten back the film rights of X-Men after previously selling it in 1994.
Moreover, on top of the existing IPs of Marvel Comics, obtaining the X-Men film rights will allow Marvel to spin-off and reboot X-Men. Hence, we could be seeing a new X-Men running series under the Disney and Marvel initiatives.
6. Disney Owns Lucasflims and Star Wars
Lucasfilm, the brainchild of George Lucas, is best known for creating and producing Star Wars and Indiana Jones. Disney bought over Lucasfilm in 2011, owning the rights to one of the most valuable media franchises.
Star Wars will eventually go on to launch a few more movies, and being intergrated into Disneyland as well.
7. Disney Is Focusing on Direct To Consumer
With the proliferation of on-demand streaming, Disney too is slowly focusing on going direct to its consumers. Previously, media companies like Disney rely on content and channel distributors to distribute its contents.
According to their latest FY 2020 Annual Report, Disney will put more emphasis on Direct To Consumers (DTC). Customers will be able to subscribe to Disney's wide array of movies and series without going through a content distributor like Astro.
Even golden screen titles will be bundled as a premium add on to its Disney+ subscription. Hence, this allows movie lovers to even watch movies that are released in cinemas even from the comfort of their homes.
8. Synergism Between Its Online and Offline Offerings
The entertainment business has evolved a lot since the inception of the internet. Previously, all entertainment is confined to the screens of the television and theme parks.
Now, Disney's sprawling Intellectual Properties can be found in many mediums and contents. Be it on the golden screens, on-demand streaming, even to games and also theme park experiences. Some contents have also undergone animation to suit a wide age range of its growing audiences.
9. Strong Multi Facet Business Verticals
With its digitalization initiatives, Disney is relying less on its Parks, Experiences and Products. It continues to invest in its Direct-to-Consumer, Studio Entertainment and Cable Networks to grow digitally. As of FY 2020, most verticals are trending healthily, buffering the losses of the closure of its theme parks and resorts.
MyKayaPlus Verdict
Disney's push into going direct to consumer is the way forward for its digital growth. However, there are plenty of existing competitors in this space, notably Netflix.Inc which is the king of online streaming subscription services.
But, with its existing titles and loyal following of its intellectual properties, there might actually be a fighting chance for Disney+. It is still trying to slowly roll out its Disney+ services globally, so it will take some time for investors to gauge the growth of this segment.
Nonetheless, by surviving the unprecedented pandemic, many would say the worst is over. But, some would argue that it would not be easy for Disney+ to go head to head with Netflix.
What do you think? Do you think The Walt Disney Company could still have a fairy tale ending for itself and its shareholders?
p.s. Check out our detailed financial analysis of The Walt Disney Company
DISCLAIMER
The information available in this article/report/analysis is for sharing and education purposes only. This is neither a recommendation to purchase or sell any of the shares, securities or other instruments mentioned; nor can it be treated as professional advice to buy, sell or take a position in any shares, securities or other instruments. If you need specific investment advice, please consult the relevant professional investment advice and/or for study or research only.
No warranty is made with respect to the accuracy, adequacy, reliability, suitability, applicability, or completeness of the information contained. The author disclaims any reward or responsibility for any gains or losses arising from direct and indirect use & application of any contents of the article/report/written material