Is Netflix A Broken Business Model?
Netflix stock has been taking another round of tanking after releasing its latest Q1'22 results. This is the second rout its share price is facing since its previous quarter results.
Netflix's meltdown started on the 20th of January, 2022 when its Q4'21 results were released. The main reason for the first round of sell-offs is a significant drop in the growth of new subscribers. Hence, that did not sit well with the market's expectations.
Coming into Q1'22 results, Netflix's report and guidance led to another round of bloodshed. Here are some of the key points you should be wary of.
1. Still highlighting winning over linear TV
Netflix's business has undergone a few iterations since its founding. Netflix first started off as a mail-based rental business for DVDs. Their per-rental model for each DVD slowly evolved into a monthly subscription concept.
Back then, even though it was still just a DVD rental and sales company, Netflix's goal was already to supplant linear TV. It has made "streaming winning over linear" a key goal over traditional linear TV streaming.
When growth was still robust and promising, it made sense to highlight the change of tide in the entertainment business. But now is the time for Netflix to focus on outgrowing its peers, not proving linear TV has been disrupted.
Although Netflix still commands a lion's share of the total US TV time, the robust challenge of other SVODs might have caught them off-guard. Tangible measures to counterattack its growing competitors would have been a better approach to tame the market's fear.
2. Going against what they stood by for so long – No ads
For years, Netflix prides itself on the SVOD that provides the best experiences to streamers and subscribers. Not only do they produce and distribute global appealing series, but they have also prided themselves on being ad-free.
However, with the latest struggle in growth, Netflix finally will be going against its pride. Netflix will now explore a lower-priced ad-supported version of its streaming service. While it should open up a new revenue vertical, its pride and principle to stay ad-free have finally succumbed.
3. Severe heavy reliance on moonshot series
Netflix's highly successful series have successful track records of creating a global phenomenon. In fact, these series making global headlines are the key catalysts of their new signup growth on ongoing subscriptions.
While the releases of Squid Game: Season 1 and La Casa de Papel Q3 and Q4 of 2021 have garnered worldwide appeal, there have been challenges in replicating the success.
For non-English series, there is a huge gap in hours viewed between Twenty Five Twenty One: Season 1 versus Business Proposal: Season 1, while the previous hyped hits like Squid Game and Money Heist have all but cooled down.
As for the English series, Bridgerton: Season 2 managed to overtake Bridgerton: Season 1 as the most-watched English series. This takes into account the fact that Bridgerton: Season 1 was released in 2020, which was 2 years ago!
The other English series dominating the lists are the successful series of The Witcher, 13 reasons Why and Stranger Things.
Failure to create successful world appealing series would definitely see current subscribers scrambling for the next big hit to binge, and might trigger a massive churn.
4. Failure of monetizing its intellectual property
Perhaps the biggest blow to Netflix's business model is its intangible holdings of the intellectual properties and copyrights it is sitting on.
To visualize how a successful entertainment and media company runs its business in a flywheel, we shall be benchmarking The Walt Disney Company's business model.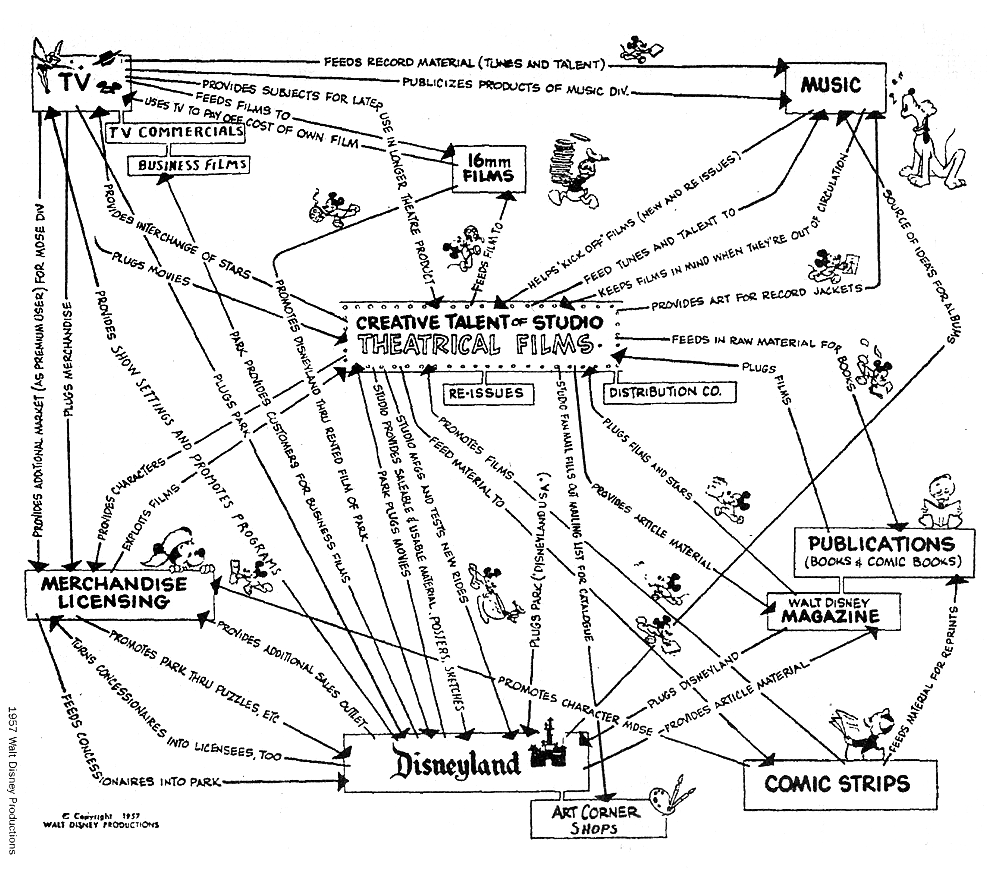 Disney's host of creative studios kick starts the creation of new movies and series, which get released on golden and silver screens. Successful characters and films are recreated into real-life experiences that support theme parks and experiences. Continuous success will then dive into merchandise licensing and other ancillary products and services.
In fact, even though Disney entered into the Direct To Consumer (DTC) streaming with Disney+, it is still doubling down its real-life parks and experiences. Disney's latest magical experience is its themed cruise called the Disney Wish. It brings its real-life experiences to the next level, with a Disney-themed experience on the seas.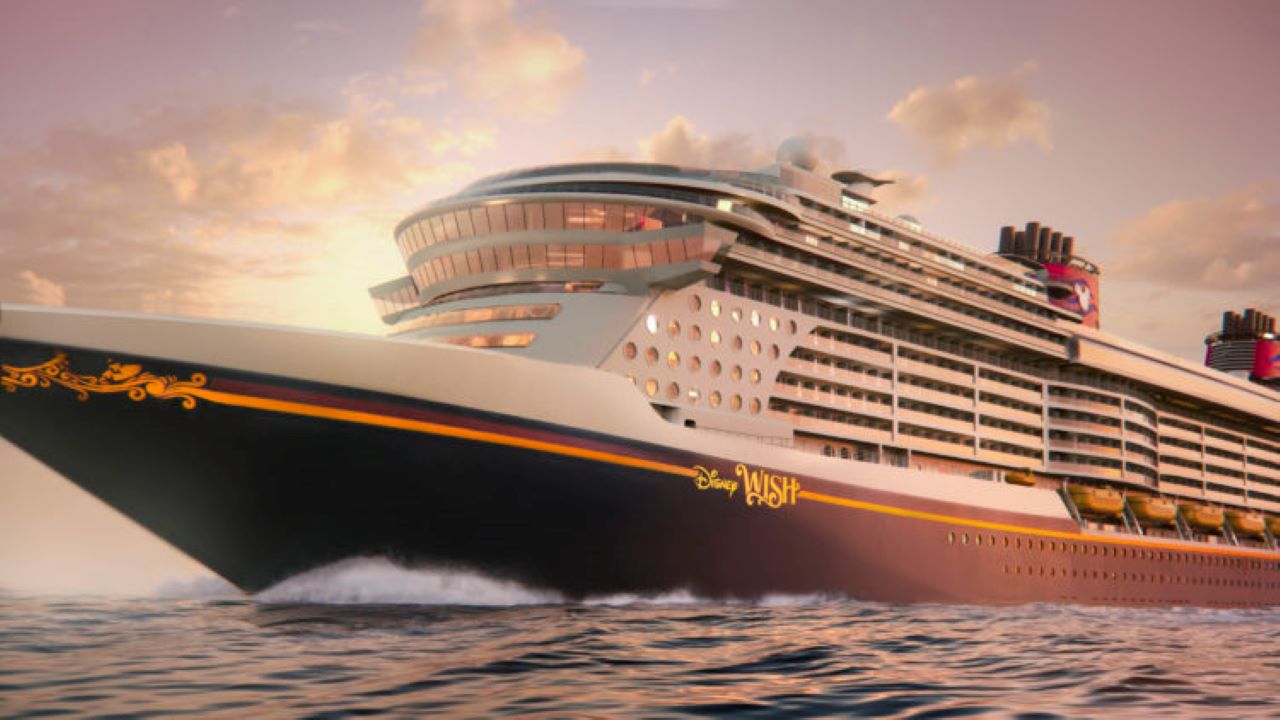 Mickey and his friends might not be garnering the headlines like Squid Games and Money Heist. But they sure are helping Disney chart yet another flywheel in its sprawling entertainment empire. On the other hand, Money Heist looks to become yet another successful series that fails to be spun off as another product or experiences.
MyKayaPlus Verdict
You might argue. Why compare Netflix and The Walt Disney Company together? Can't both continue to prosper with their respective business model?
While it is possible for that potential outcome to play out, do understand that the entertainment business is all about creating intellectual properties and monetizing them.
That is the reason why Marvel Entertainment, LLC and Lucasfilm Ltd. LLC got bought over by Disney. And the same reason why Amazon acquired MGM. Intellectual properties give entertainment companies limitless potential if well executed.
However, to hack and slash all the way to become the world's best and most valuable company just via series and movies is not going to be sustainable. Movie and series production requires a huge amount of funding and investment. And Netflix is not shy about creating and stopping its series abruptly in finding the next Squid Game success. The recent and impending churn of its subscribers is only the tip of the iceberg of the risk of an on-demand streaming-only business.
Time would tell whether the advertising initiative will help limit the falling knife of Netflix's stock prices. But failure to monetize its past success would definitely be Netflix's own doing – by nailing the nail on its own coffin.
DISCLAIMER
The information available in this article/report/analysis is for sharing and education purposes only. This is neither a recommendation to purchase or sell any of the shares, securities or other instruments mentioned; nor can it be treated as professional advice to buy, sell or take a position in any shares, securities or other instruments. If you need specific investment advice, please consult the relevant professional investment advice and/or for study or research only.
No warranty is made with respect to the accuracy, adequacy, reliability, suitability, applicability, or completeness of the information contained. The author disclaims any reward or responsibility for any gains or losses arising from direct and indirect use & application of any contents of the article/report/written material