Grab Holdings Limited – 8 Things To Know Before Investing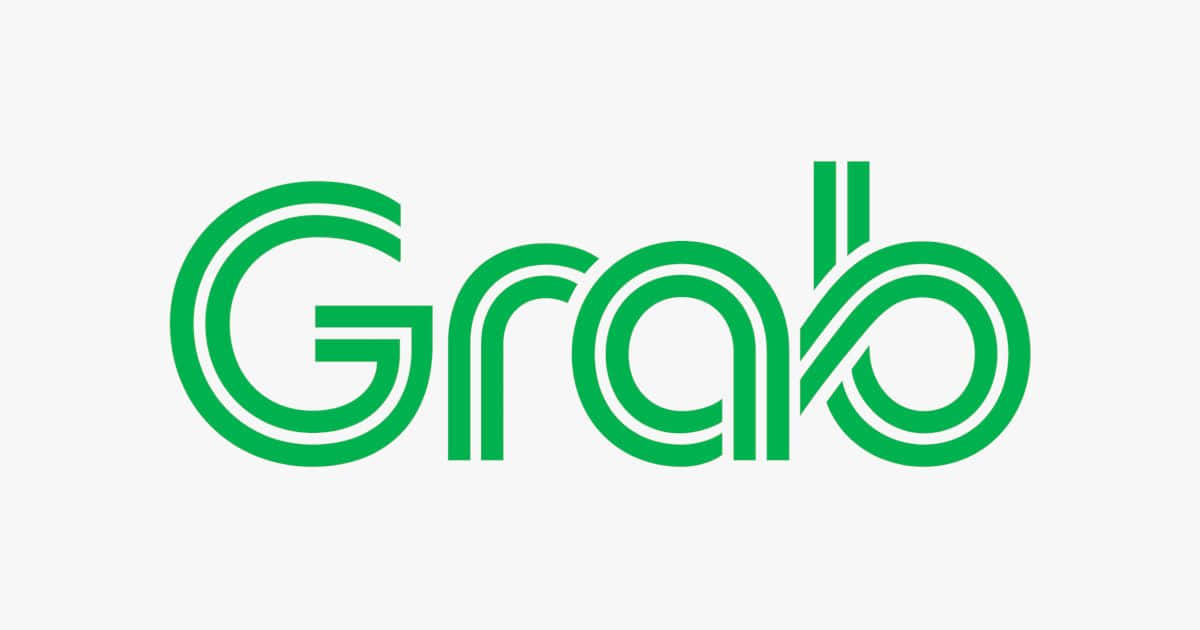 Grab is without a doubt South East Asia's pride and achievement in nurturing our tech unicorn. With humble beginnings coming from Malaysia, Grab will be taking the global stage as it goes public on the US market.
Though Grab is not yet officially listed as of the time of writing, retail investors can already anticipate and invest in the shares now!
But before that, here are 8 things that we think that you should know before considering investing in Grab!
---
---
1. Started Off as MyTeksi In Malaysia But Became A Singaporean Tech Unicorn
MyTeksi's foundation is straightforward to a pain point in Malaysia back then – making taxi rides safe and affordable transparent pricing. It underwent a name change to GrabTaxi as it grows to the Philippines, Thailand and Singapore.
A fund injection from Singapore's government investment fund Temasek eventually led to Grab moving its headquarters to Singapore. Grab continue innovating and now has payment, food delivery and even FinTech products and services.
Under Mobility, Grab allows customers to book and schedule their transportation routines. It also allows individuals with transport to enrol as driver-partner and service providers. And there are plenty of ride-hailing tiers and services to suit a wide range of customer requirements.
Under Deliveries, Grab operates GrabFood, which is responsible for O2O last-mile deliveries for food and items. Customers can order food and have it delivered to their doorstep at their convenience.
Under Express, Grab also becomes the last mile delivery partner for e-commerce related delivery parcel services.
To rope all of its services together, Grab offers their GrabPay Wallet for payment and other financial services, which also includes insurance, investing and Buy Now Pay Later (BNPL).
2. Grab Claims To Be The Category Leader In The Services It Offers In South East Asia
Grab is one of the pioneers in bringing mobility, delivery and financial services via tech solutions to Southeast Asia. Hence, having a first-mover advantage and aggressive growth plans sees it claiming a leadership position in its products and services.
Grab's ability to do so is to create a platform where its consumers, drive partners and merchant partners can connect. Whenever drivers or merchants render a service to a consumer, Grab eventually charges a commission, which is its core revenue.
Plus, with evolving ancillary services like micro-insurance and lending solutions, Grab aims to tackle other pain points like road safety and also financing. Hence, this increases the stickiness factor of its app.
3. Take Rates Expanded And Grew During The Pandemic, Poised To Grow Even Post Pandemic
Take rate is essentially the percentage of commission Grab charges whenever a sales or service is completed. As of 4Q'20, Grab's take rate is at 14%. Take rate of Grab has been improving especially during the height of the pandemic as there is a higher frequency of food deliveries.
Due to lockdowns and movement restriction, take rates contribution from mobility decreases starting from 2Q20. But, growth from deliveries take rate ensures that Grab's topline continues growing amidst a challenging condition.
Even as pandemic restriction slowly eases, Grab is still bullish on its growth prospects. Gross Merchandise Value (GMV) has a growth projection of 40% CAGR for the next 3 years. With a robust take up rate, Grab's adjusted net revenue will too have a 42% CAGR growth as well.
Moreover, with its large network of driver and rider merchants, Grab will find it easier to venture into upstream products and services. One of them will be GrabMart, which will allow Grab users to do their groceries and errands on the Grab app itself.
GrabMart rollouts and adoption will be synergistic to Grab, increasing its GMW as it aims to broadens the offerings and relevancy of its app.
4. It Has A Large Addressable Market And Untapped Potential
Southeast Asia might be experiencing the super app for quite a few years. But in terms of saturation and maturity, it is still relatively young when comparing against major markets like China and the US.
Grab's online food delivery, ride-hailing and digital wallet payments may already be in market leadership positions, but there are plenty of untapped segments. All 3 segments have considerable growth opportunities for Grab to continue growing its market presence and share.
Food delivery value has a market of $171 billion, while ride-hailing can grow further to $235 billion. On the payment frontier, it is a lucrative $1,356 billion opportunity. Hence, Grab is well poised to benefit from the growth and adoption of all 3 of these segments.
5. Grab Is Going Public Via A SPAC Reverse Merger
Grab is going public. Everyone knows that. But it is going public not via Initial Public Offering (IPO), but via a SPAC reverse merger.
Most companies become publically listed via traditional IPO. Under normal IPO, companies will raise capital or equity by selling their shares to the general public. Their shares will hence be publicly traded on brokerage platforms.
Special Purpose Acquisition Vehicles (SPACs) are blank cheque companies that can also be publicly traded companies. Instead of listing a company with a business model, SPACs go public with a prospectus to invest and buy up other companies, be it private or public. They usually will buy a majority stake to nominate board members with the motive to improve the purchased company, before selling it off at a higher price.
SPACs can also be an acquisition target. Under a reverse merger arrangement, the SPAC becomes a Merger Sub, while the Target Merger Sub will take over it and become the newly listed company.
6. You Can Buy Into Grab Right Now
Grab is going public via a SPAC reverse merger. The merger sub, Altimeter Growth Corp is already listed under the ticker symbol NASDAQ: AGC.
The proforma valuation and conversion of Altimeter stock and warrants to Grab stock and warrant is at a share price of USD 10.00 per share.
As of the time of writing, Altimeter stock price has corrected quite a bit to USD 10.09. That is just 9 cents away from its initial valuation.
7. Grab's Valuation Is Steep
Unicorn or super app companies usually have sky-high valuations. But comparing against other notable peers, Grab's valuation does seem steep. From a CAGR growth perspective, Sea Ltd. (NASDAQ: SEA) and Meituan (HKEX: 3690) seems to be relatively cheaper.
Even without a peer to peer comparison, Grab's SPAC takeover valuation has inflated 2.5 times versus its earlier valuation of $16 billion, according to Bloomberg.
8. Its Next Big Challenge Is Conquering Southeast Asia's Largest Country And Competitor
For high growth companies, a lot of qualitative analysis comes to place in gauging a company's prospects and catalyst. While both bull and bear camps will not deny Grab's prospects, Grab's road to becoming Southeast Asia undisputed super app lies in Indonesia.
Indonesia is home to 30% of Southeast Asia's population. A win in Indonesia would make it a key stronghold for any super app to justify its presence and prospects.
Indonesia is also home to a few tech unicorns. Some of the well-known ones include gojek and Tokopedia. Both have merged and are now under the goto group.
Similar to Grab, goto is in the ride-hailing, last-mile delivery, digital payment business and other ancillary services as well. Since they started in Indonesia, they have had a big presence and market share position as well.
One concern that Grab investors might want to think about, is that whether its current shareholder – Softbank's Vision Fund, repeat its previous execution. A few years back, when Grab and Uber, both under Softbank's Vision Fund were tightly competing for growth, Softbank eventually persuaded Uber to withdraw from the Southeast Asia market for an equity stake in Grab.
Fast forward to today, with goto group also a key investment under Softbank, would it allow Grab and goto to cannibalize each other at the expense of its capital and stake in both companies?
MyKayaPlus Verdict
Grab going public will be a historical event. It gives Southeast Asians the belief that talent and innovation exist in this region. We have the capability and environment to nurture unicorn-status companies. Grab and goto group are great examples of how startups become unicorn status companies in this exciting region.
Nevertheless, in our humble opinion, there are some concerns about its prospects, competition and hence the steep valuation. But at the end of the day, value is in the eye of the beholder. There is undoubtedly a long runway of growth prospects for Grab.
What do you think about Grab? Let us know in the comments section! Or curious to know how Kaya Plus analyze stocks and our thought processes? Join our Premium Club to get access to premium articles, analyses and videos!
DISCLAIMER
The information available in this article/report/analysis is for sharing and education purposes only. This is neither a recommendation to purchase or sell any of the shares, securities or other instruments mentioned; nor can it be treated as professional advice to buy, sell or take a position in any shares, securities or other instruments. If you need specific investment advice, please consult the relevant professional investment advice and/or for study or research only.
No warranty is made with respect to the accuracy, adequacy, reliability, suitability, applicability, or completeness of the information contained. The author disclaims any reward or responsibility for any gains or losses arising from direct and indirect use & application of any contents of the article/report/written material