ANT GROUP CO., LTD IPO Prospectus Deep Dive
Ant Group Co., Ltd. is the hottest news in town even though it might hail from China. Ant Group is the FinTech arm of Alibaba Group which is going public at a valuation of US$313 billion.
But what does the company actually does? Do the business model warrants it's high and record-breaking IPO valuation? And what do the 624 pages of IPO prospectus contains?
Business Summary
Ant's origin dates back to 2004 with the creation of Alipay. Back then in the nascent days of e-commerce, there were trust issues between buyers and sellers in online transactions. Hence, Alipay manifests as the middle man escrow agent. This system is to ensure that there are no defaults or scams from both sellers and buyers.
Hence, by bridging the trust issues between the buyer and seller, Alipay complemented and accelerated the development of e-commerce in China. Along the way, Alipay also expanded into digital finance for consumers and businesses.
In 2011 Alipay was spun off from Alibaba and Ant Group was created as the holding company of Alipay. Alibaba remains a key owner and affiliate of Ant Group as of today. Today, Ant Financial is one of China's largest and leading digital payments provider and digital finance platform. In the twelve months ended June 30, 2020, Total Payment Volume (TPV) transacted on Ant Group's platform in mainland China reached RMB 118 trillion.
Holy Matrimony of Target Users
Who actually uses Alipay? In short, Ant's Alipay is for everyone. Because it does not matter if you are a buyer, seller or even a financial institution like a conventional bank. Alipay's platform matches and suits individuals, corporates and financial institutions.
Consumers
Consumers can access a full array of services ranging from payments, digital finance, credit facilities, investments and insurances. It is also conveniently providing third party services including food delivery, transportation, entertainment and also municipal resources.
Businesses
Businesses can use Alipay to receive payments, access digital finance, obtaining finance and investment products. It also allows businesses to create mini-programs, similar to WeChat.
Financial Institution
Lastly, financial institutions can access Alipay's platform to distribute credit, investment and insurance products. Due to Alipay's intelligent risk management solutions, institutions can target financially credible individuals. Hence, Alipay seeks to collaborate rather than compete by offering its platform to institutions.
Offerings & Services
Digital Payments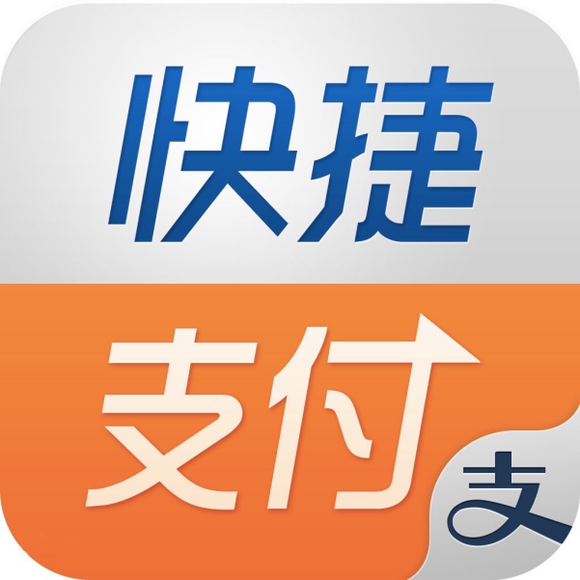 Alipay's initial foray starts off as an online escrow payment solutions. This eventually complements its e-commerce business. Along the years, Alipay continue to innovate and launch innovative payment methods like Quick Pay (快捷支付)
CreditTech
CrediTech is the credit facilities line of services by Ant Group. After solving the payment issues between seller and buyer, Alipay taps onto its risk management solutions to transform consumer and Small Medium Businesses (SMB) credit in China. In 2014, Huabei (花唄), the first digital unsecured revolving credit starts attracting usage and growth.
Financial institutions utilize Alipay's CreditTech services to underwrite loans to target prospective customers. By using Alipay's platform, Ant Group then charges financial institutions technology service fees as a source of revenue. One key benefit of this arrangement is that Alipay is not using its own balance sheet to provide guarantees.
Alipay is the largest online consumer credit and SMB credit services provider in China in terms of total outstanding credit balance via their platform. There are almost 100 partner banks as well as trust companies that make up the list of credit providers. These ensure that it can serve not only the urban areas but also the suburban and rural areas as well.
InvestmentTech
Alipay continues venturing into another stream of finance-related services. This time, it's to target the investment portion. Yu'ebao (餘額寶) helps investors to identify their ideal investments based on their individual risk tolerance and financial capabilities. Its key aim is to allow the mass market to access quality investment products.
Alipay's InvestmentTech is also China's largest online investment services by AUM, hitting RMB4,099 billion as of June 30, 2020, according to Oliver Wyman. Most of the banks who leverage on the CreditTech also will diversify into the investment services of Alipay, potentially targetting back the same customers who obtain loans from them.
InsureTech
The missing piece to complimenting Ant Group's FinTech play. It did not take long for InsureTech, the wealth protection services by Alipay to finally come into play. Slowly, their insurance platform grew to become the largest insurance platform in China in terms of premiums generation. Insurers will partner with Alipay's InsureTech, offering life, health and even accidents and auto insurances.
A total of RMB52 billion insurance premiums and contributions were generated from InsureTech during the twelve months ended June 30, 2020. With close to 90 insurance institutions, Alipay certainly also has huge control the online insurance services as well.
Innovation Initiatives and Others
Perhaps the newest portion of Alipay's ever-growing services. Services under the Innovation Initiatives include AntChain, a cross-border remittance services leveraging blockchain
technology and the Blockchain-as-a-Service (BaaS).
Historical Growth By Segments and %
Ant Group's digital payment and merchant services continue to be a key contributing segment even since its inception till this day. However, the key point to note is that all other segments are showing promising growth as well. CreditTech's growth has seen its total contribution of 24.8% to 39.4% as of the latest 6 months in FY 2020. Other segments like InvestmentTech and InsureTech are also showing promising growth prospects as well.
User Base Growth
Alipay's app Monthly Active Users (MAU) have been the key factor in revenue growth. As more and more users log in and use the services of Alipay, it would have a positive impact on Alipay's future growth.
Not only the active users' number see an increase. Total Payment Volume (TPV) ultimately gives the certainty that all of Alipay's services have been seeing healthy and robust growth numbers.
The Prospects
Increasing savings, expenses and disposal income
Our lives revolve around how we save, spend and invest. And the thing is it does not matter d who and wherever you are. And if you think about it, Alipay's business model suddenly fits into how we do all the above. The scary (or fantastic) thing is, they allow their users (currently mainly in China) to do everything, on one single platform.
We all also are aware that how China is getting better in terms of growth and consumption. With a population of almost 18% of the global population (as of 2020), Ant Group's growth prospects tags along with the bullish growth of its Chinese market.
According to iResearch, annual personal savings in 2019 from China is at RMB13 trillion. This is representing 13.0% of its GDP, which is significantly higher than the US (9.6%), Japan (6.5%) and Germany (9.8%).
Growth in Digital Payments in China
Another key factor that tags along China's spending and savings is the proliferation of mobile phones. In China's largest cities, the proliferation rate of mobile payments already stands at a whopping 92%.
In fact, moving forward, financial payments might achieve a CAGR of 25.0% from 2019 to
2025, primarily driven by the growth of online credit and investment activities, according to iResearch.
With Alipay already firmly into the current financial services, it can only tap on the bullish prospects when the entire China economy grows.
Growth in Consumer Credit & SMB Credit
According to Oliver Wyman, credit card ownership is surprisingly scarce, with 75% of China's population at age 18 or above not owning one. In China, the ratio of consumer credit balance to cash and deposits was 14%, compared to 33% in the United States in 2019. So comparatively, with Ant Group's credit services in a strategic position, there should find plenty of opportunities.
On small-medium business credits and loans, there too are opportunities. Small businesses contributed to 60% of total GDP in China in 2019, but the SMB credit balance only accounted for 32% of the total corporate loan balance.
Small businesses are underserved, more in terms of microloans and also credit history. With Alipay's integrated risk management platform, it could be beneficial to aid the disbursement of microloans further to fund and aid SMB, and also Ant Group's credit tech growth.
Growth in China Investment Products
Among all personal investment vehicles, fixed-term investments, money market funds,
mutual funds, time deposits and equity together holds around 61% of investable assets at the end of 2019. These categories have a growth estimate of 13.9% CAGR from 2019 to 2025, according to Oliver Wyman.
Growth in China Insurance
Protection is always one of the vital key pieces that is sure to grow along with expenses and investing. As of 2019 data, China's insurance penetration is at 4% in 2019, substantially lower than that of the United States, Japan and Germany, according to Oliver Wyman.
The Financial Ecosystem That Could Control How China Spends
Could this be the perfect platform that will dictate and take advantage of China's future growth and consumption pattern? From the ecosystem breakdown, it does look like Alipay has a near-perfect ecosystem that locks on to most if not all of the actions and services an individual would perform.
And by commanding strong sticky characteristics of a super app, and offering partner financial institutions to collaborate rather compete, will make Alipay even more entrenched in an individual, small business or a partner financial institution.
Tech And Big Data – The Backbone of Smart Data Usage and Fraud Elimination
Data utilization for customer insights while preventing frauds should be the vital focus of Ant Group. Ant Group prides itself of using its proprietary algorithms to analyze assess creditworthiness and also financial products.
Also, they are highly confident that with 10 years of experience in defending against attempted hacking and fraud. This has helped in the development of a robust real-time, automated online anti-fraud systems.
Risk 1 – Data Security and Algorithm
Data breach and security will always be the key risk factors of a tech company. Alipay in its essence, a platform made close to perfect, due to its ability to facilitate and execute functions that aid individuals and corporations. And by capturing all this information, Alipay can learn and utilize the trends to form an algorithm of consumer and corporation activities.
Alipay maintains its promises to safeguard personal data. But the risk of a data breach is always on the cards. And the severity of one could make or break a tech company. This is even more vital for FinTech companies, as data and wealth information are 2 of the most important information to be stored together.
Failure also to discover and be the frontrunner in financial products and services, could also spell trouble to Ant Group's current market leader position. And it could be the first spark that leads to the subsequent chain reaction. All it takes is just a slowdown of active users or the reducing lists of partner financial institutions.
Failure to grow or even a sudden halt to the growth story of China's most valuable tech unicorn would trigger a hefty downgrade to its valuation.
Risk 2 – Regulatory, Geopolitical and The Global Growth
Ant Group is undoubtedly a success story that spun out a separate chapter on its own after Ali Baba. As fantastic and fairy tale of its growth, the real question is its ability to grow out of China.
Ant Group's platform and array of services are perfectly in synced and synergized. But coming out of China into a global competition, Ant Group does has plenty of adversities. Also, being in the financial and tech segments means it already will face tough scrutiny and regulations should it chooses to grow out of China.
Coupled by the reality that the United States of America's enthusiasm to antagonize Chinese corporations that have grown too big, Ant Group's global growth, does see an immediate standstill at the current junction.
Ant Group might have cited multiple growth catalysts within its ranges of services, but 2 risks are deadly enough to cripple and bring all the deck of bullish cards to come crumbling down.
Valuation & Verdict
So what price does the market command on the IPO of a decade?
According to the latest information by Caixin Global, Ant Group will IPO at a hefty price to earnings of 48.12 times.
Of course, Ant Group's valuation is not a price everyone feels comfortable of taking a bite. The company is indeed a once in a lifetime company, with a near-perfect business model. But when it comes to global growth and the current economic and geopolitical scene, things look for from perfect.
Only time will tell, on the valuation and also growth prospect, on this once-in-a-lifetime company.
DISCLAIMER
The information available in this article/report/analysis is for sharing and education purposes only. This is neither a recommendation to purchase or sell any of the shares, securities or other instruments mentioned; nor can it be treated as professional advice to buy, sell or take a position in any shares, securities or other instruments. If you need specific investment advice, please consult the relevant professional investment advice and/or for study or research only.
No warranty is made with respect to the accuracy, adequacy, reliability, suitability, applicability, or completeness of the information contained. The author disclaims any reward or responsibility for any gains or losses arising from direct and indirect use & application of any contents of the article/report/written material