[Art of War] Series: Investing Principles Inspired by Sun Tzu – Chapter 2: Waging War (作戰)
Chapter 2: Waging War (作戰)
The title can be a bit misleading since it mentions going straight into waging war. But if we were to read the whole chapter to get a gist of it, the chapter actually highlights the IMPORTANCE OF PLANNING AND DEFINITION OF PLANNING.
THINK WIN IN YOUR MIND. THEN WIN BY EXECUTION.
1. Calculate The Risk and Cost of A War Before Even Entering Into A War
It all starts in the head! Play out the potential battle and cost in your head! Begin with the end in mind!
For those who utilizes margin financing, or even (T+3; T+10) to trade, have you guys ever thought of what are the risks and possibilities if share prices don't go up in the span of 3 days or 10 days? Are you ready to adhere to your plan to cut loss and incur a loss in your capital? Your hard-earned money?
And trading in and out a stock requires brokerage fees payable to your brokerage and also service fees payable to Bursa Malaysia Berhad or Singapore Exchange Limited (or depending on where you are from).
Are your resources on hand able to handle trickled down cut losses compounded with fees payable for each buy and sell?
Investing and warfare are long gameplays. You must ensure your soldiers (in this case your money) must be given the time to rest (to grow). Waging unnecessary and high-risk skirmishes (buying in and out aimlessly) will just tire down your soldiers (unnecessary payments to your brokerage and Bursa Malaysia Berhad)!
Worse still, you may get burnt badly!
Your game plan will fail when your returns are not able to cover your gains.
So never ever enter the market or buy and sell stocks blindly!
Success in the stock market is not how much successful trades you achieve, but in the long run, can your strategy compound you SUBSTANTIAL returns and wealth!
When your investment accounts are not handled well, you would need to channel your hard-earned money from your living expenses, holiday savings, emergency savings to save your investment accounts from losses.
2. Though we have heard of stupid haste in war, cleverness has never been seen associated with long delays.
Never ever wait for a good time or a good mood to do stock analysis. One does not wait for a bull market to start analyzing good companies, nor should one stay away 100% from the market when it is crisis mode.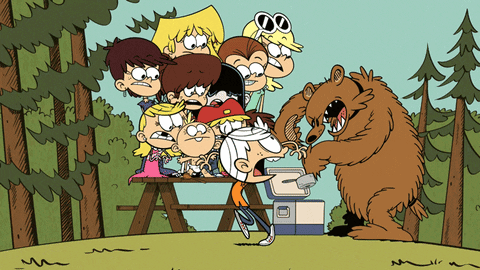 Time is of the essence. Do whatever due diligence needed when you have the free time if you are a passionate investor. Do not procrastinate on preparation and analysis if you really want to excel in stock investing.
Learning investing starts with a few baby steps. Try learning a new word every day. Try putting time and effort to read easy to understand articles to enhance your financial knowledge and understanding! (Example: MyKayaPlus.com)
3. Never Ever Wait To Have Enough Money to Invest
You need to save up to MYR 10,000 or SGD 10,000 to buy your first stock! Start with a small purchase of MYR 2000 – MYR 3000 (Or SGD 2000 – SGD 3000 or depending on the currency of wherever you are in the world!) to slowly build your portfolio.
Getting a feel of the daily price fluctuations when you are vested in a company actually builds up your psychological strength. What does it feel to see a good company tumble 10% below your buying price? Do you trust your analysis to buy more since a great company is being offered at a better price? Or do you admit that you have made a mistake in judging a company's prospect and growth trajectory?
We hope you liked Chapter 2 of our investing principles based on The Art of War!
What is the key lesson that you think will stick to your mind most?

If you have missed Chapter One then please go here.
Let us know if you are anticipating for Chapter 3 or not!
DISCLAIMER
The information available in this article/report/analysis is for sharing and education purposes only. This is neither a recommendation to purchase or sell any of the shares, securities or other instruments mentioned; nor can it be treated as professional advice to buy, sell or take a position in any shares, securities or other instruments. If you need specific investment advice, please consult the relevant professional investment advice and/or for study or research only.
No warranty is made with respect to the accuracy, adequacy, reliability, suitability, applicability, or completeness of the information contained. The author disclaims any reward or responsibility for any gains or losses arising from direct and indirect use & application of any contents of the article/report/written material