Lessons For Investors Post US Election 2020
Rather than call it "lessons" for investors, I think the word "inference" would be more appropriate.
Let me explain.
We are just a few days post the US elections. At the time of writing this article, Biden looks set to emerge triumphantly.
But many investors would have wanted a Trump win.
Because most investors hate change and ambiguity. And most people assume that a Trump win would drive stock prices higher.
But just hours before an official Biden victory, stock markets around the world have rallied.
So where does that put us, the stock investors? Are the most of us wrong for thinking that a second Trump term is guaranteeing our future investment returns?
Trump & Biden – A Tale of Two Men
Both Donald Trump and Joe Biden need no further introduction. Both have a different set of ideologies. And both have a different ideology and definition of what the great United States of America is.
Both men have shown what they are capable of in terms of leading the United States of America towards the belief and dream they hold on to. Trump's US-elitism ideology saw him campaigning on "Make America Great Again". His hostility against China and unfavourable trade deals have seen the US locking horns with plenty of countries.
On the other end of the spectrum is Democrat Joe Biden. Though no one knows how Joe Biden will lead the US, many are hoping that he would bring back some initiatives during the Obama era and double down on climate initiatives.
Both men have their own strong beliefs, and the purpose of this post is not to pick a side. But there are many people rooting for Trump, just for the sake of a bullish stock market.
Trump Win = Bullish Market?
If we have an opportunity to go back to the previous presidential election when President Trump took on Hillary Clinton, I remember clearly that most part of the world is betting and rooting for Hillary.
But, President Trump turns the odds to his favour, unexpectedly. The market actually became panicky before starting a bull run.
All the negative sentiments about a Trump administration does eventually turn out true. But it does not really impact companies' performances, especially the really good ones.
Plus, if Trump really does walk his talk to "Make America Great Again", chances are he would have secure his second term quite easily.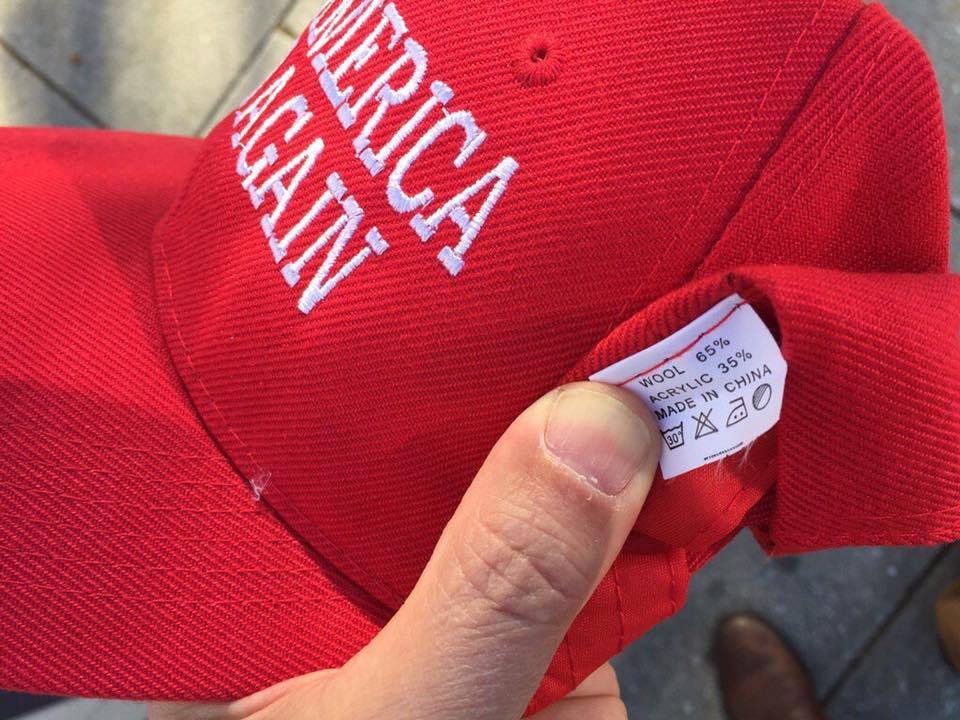 Biden's Focus and Key Winning Point
Both Trump and Biden would have championed and passed initiatives to make America great. But both would have done it differently. After 4 years of Trump, maybe the one defining achievements economically is the Tax Cuts and Job Acts.
But propping the economy with a tax cut as we all know, does not really go a long way. Especially since Trump has withdrawn the US from the Paris Agreement.
Biden on the other hand, under Obama's administration, boasts a promising resume and approach that promises to grow America from the working class's perspective.
And not to mention from a climate perspective as well. Climate change concerns are the very least of most of our priorities, but we know we are approaching a critical juncture at this very moment. The balance and sustainability of our future lie heavily on the initiatives that we need to do now, more than ever.
Sustainability for the future, for Earth and Investments
Joe Biden might not have started working formally as the next US President, but we all hope he brings with him the changes we all need. Sustainability is the way forward. Not only for the Earth and planet but also from an investing point of view.
Too often the most of us forsake a sustainable investment gameplan, and bet on short term punts, wishing to get rich overnight. As they say, winners make their own luck, not by the lucky strike of probability and chance.
MyKayaPlus Verdict
Trump or Biden, our investment decision should not be bearing the brunt of an unexpected outcome. The same goes for future big events.
Short term bets and punts serve no real purpose in wealth building. But a sustainable investment ethos and thesis is what helps our wealth ride through all uncertainties.
Because the only certainty of the market is the endless uncertainties ahead.
Stay smart and worry less, and see your investments grow, regardless of the uncertainties.
That is how we think investors should approach investing!
p.s. Keen to invest globally with an edge as a beginner? Check out a solution we highly recommend here
DISCLAIMER
The information available in this article/report/analysis is for sharing and education purposes only. This is neither a recommendation to purchase or sell any of the shares, securities or other instruments mentioned; nor can it be treated as professional advice to buy, sell or take a position in any shares, securities or other instruments. If you need specific investment advice, please consult the relevant professional investment advice and/or for study or research only.
No warranty is made with respect to the accuracy, adequacy, reliability, suitability, applicability, or completeness of the information contained. The author disclaims any reward or responsibility for any gains or losses arising from direct and indirect use & application of any contents of the article/report/written material